2009 NPC San Jose Bodybuilding,Fitness And Figure Championships

Love's Silicon Valley Productions has gone all out in suppling you the best coverage possible for this years events. A+ Video Productions is providing the NPC2009 Championships with 4 cameras and a crew of 10 giving you closeups only seen by the judges.
How to order the video.
You can click the links below to purchase the DVDs. Sales tax and shipping are not included.
The complete morning show on a set of 2 DVDs - $89
The complete evening show on a set of 2 DVDs - $89

To purchase DVDs click here today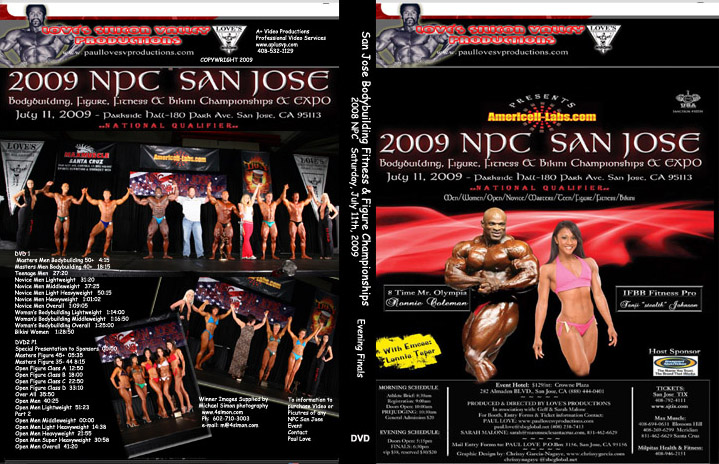 Interested in getting the Photos.
Contact Michael Simon at www.4simon.com - (602)-710-3003
Contact us for previous events.