Let Your Memories Come Alive!
Imagine being able to watch a personal video presentation starring you, your family, and your friends... the images blend creatively from one to the next, you hear your favorite music in the back ground, and wipe the tears of laughter or tender memories from your eyes. You will be truly amazed at how much fun it is to watch a photo video montage that you helped produce. All you need to do is gather the photos for your special occasion, put them in the order you want, select some of your favorite music, and provide the words for the opening and closing titles We take it from there and work our magic, turning that box of old photos into an emotion-charged video to share with your family and friends.
With our premium service you can create a production that will trace your family's history through the use of mixed media and narration. Give us your home movie films, home videotapes, photos, slides, and any other memorabilia to convey your story. You can narrate it yourself or involve your family and friends. These videos make a wonderful retirement presentation or memorial tribute.
Make a Lasting Memories of Your Special Days!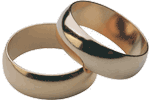 Located in the Evergreen Valley in San Jose, A+ Video Productions can provide professional videographer services for sports recuitment video, weddings, bar/bat-mitzvahs, Arangetrams and any other special event in the Bay Area, San Jose, Santa Clara, Sunnyvale, Saratoga, Los Altos, Palo Alto and now Fresno! We also provide top-quality video duplication and film transfer services, industrial video editing and production, legal videographer services and much more! Contact us today, and we'll be glad to answer any questions you may have!

Click here to view some of our sample videos!

The Perfect Gift

Relive the Magical Memories from your past while creating new ones!
Anniversaries
Banquets
Birthdays
Christmas
Father's Day
Graduation

Memorials
Mother's Day
Retirements
Reunions
Valentine's Day
Weddings

Recent Productions:
Click links for more details and ordering information!
May 15, 2016 -Kala Vandana -Spring Concert
July 3, 2016 - Kala-Folkfest, Regional Folkfest Dances of India
June 26 2016 -Arangetram of Janhavi Pillai
May 20th 2017 - -Biirthday Party ,Happy 70th Trini
Future Productions
June 25, 2017 -Kala Vandana -Spring Concert
August 12, 2017-Arangetram of Gayaathri Gupta
August 13 2017-Arangetram of Pooja Nair
August 19 2017-Arangetram of Surabhi Rao
August 20 2017-Arangetram of Juhi Thomas